The Shepherd's Hut is Ten
4 November 2020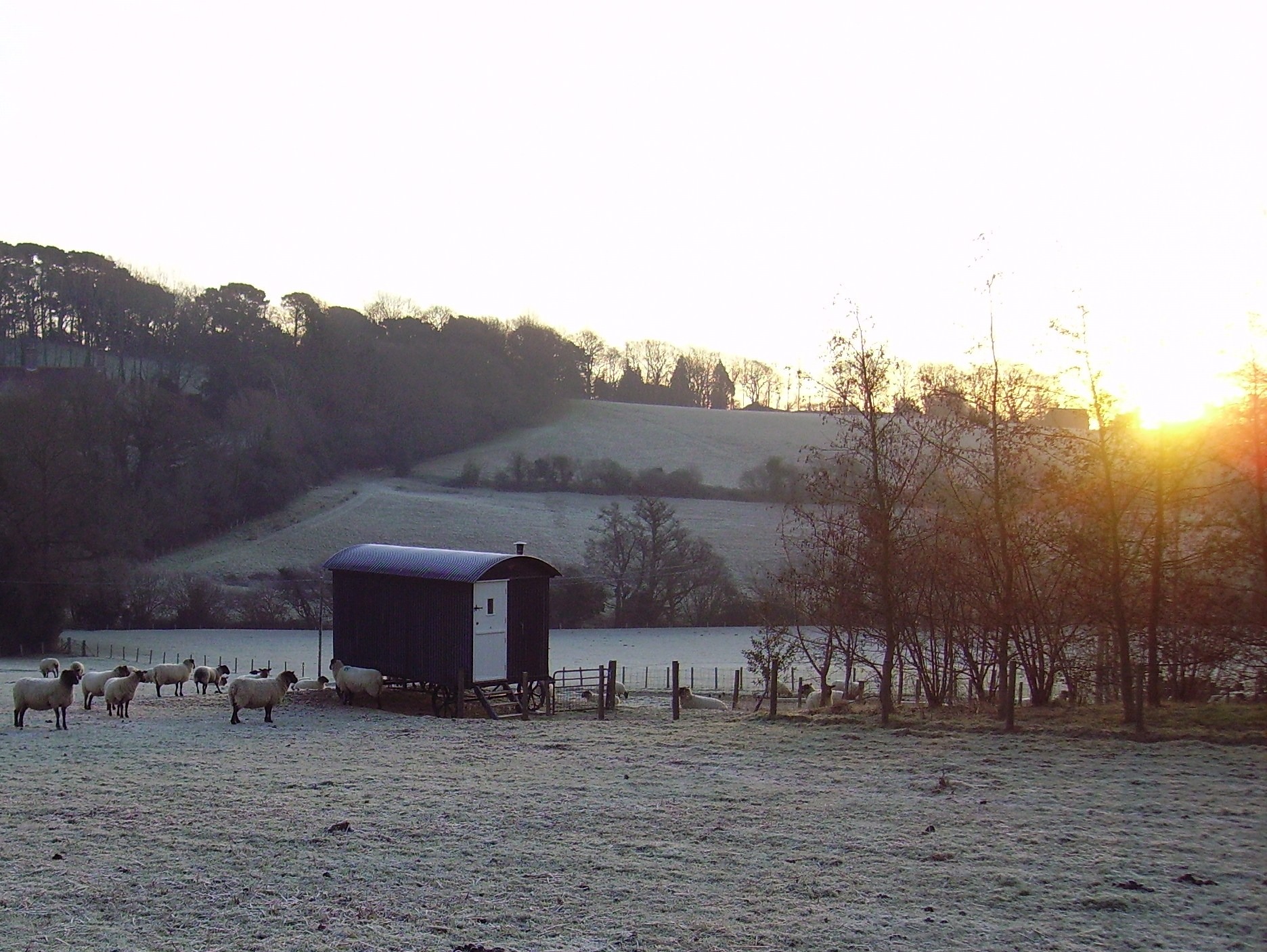 Ten years ago from now, on Sunday 4th November in 2011, around about lunchtime we caught the first glimpse of our new shepherd's hut coming down the drive. What a thrill!
Having first heard about shepherd's hut holidays a couple years before, we explored the idea for here at Hare Farm, and after much thought and research, decided to order one from Plankridge in Dorset. We paid them a visit and were impressed by their knowledge and passion for their huts, and their skilled workmanship was superb.
So it's a full decade since the dream became a reality, and when, after a long journey from Piddlehinton, the shepherd's hut was nudged into position by the John Deere tractor, finding her resting spot on the brow of a hill in Chestnuts Field. We created a little haven inside, extended a path through the copse to reach her and completed a "mini barn" in the Sussex barn nearby, where there's space for a wet room and kitchen.
Ten years on and the sweetest form of luxury camping is having a little rest whilst the pandemic passes. Roll on 2021.