Preparing to Open Again
2 June 2020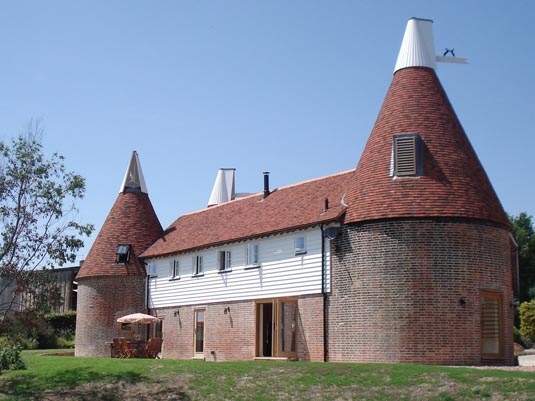 What extraordinary times we are all going through. Our last guests were here mid March and since then, sadly we have had to find a solution for all guests to postpone or cancel their stays. In the meantime, the farm, sheep and lambs have basked in beautiful weather. It's soul-destroying to not share it with the families and couples who had booked – we had guests arriving from Australia, Norway, Spain and Ireland. We had numerous birthday or anniversary celebrations for families to get together that have had to be delayed. Our shared priorities though focus on keeping everyone safe, and we patiently await a firm set of guidelines and dates for when tourism re-opens here in Sussex.
The working date for a re-opening is 4th July, that's when the government have indicated "tourism' restarts. We hope self-catering accommodation will fall into the first phase, and are now busy working on preparing for a safe opening. Visit England are leading the charge in coordinating the standards, supported by the local tourism bodies (for us it's "1066 Country") and many other associations are also involved (UK Hospitality, Association of Self Caterers, and many more). We will be following the UK-wide standards, and more, to ensure Hare Farm is a relaxing, safe haven for guests to enjoy again.
SO WHAT ARE WE FOCUSSING ON TO BE READY FOR RETURNING GUESTS?
That our changeover team are safe, protected and well when working here
That our guests are safe, protected, and well when staying here
There is a very long list of measures we will be adopting, and changes to make in our offering and procedures at the Oast and Shepherd's Hut. Just a handful are here to illustrate the depth of thinking and planning that is firmly underway:
Moving information packs, guest feedback to digital versions only
Self checkin and check-out. We, the owners, will be available (as always) on the phone, and if requested, to meet but at a distance
The usual high standards of cleaning, plus more – extra attention to hand-touched items (light switches, door handles, cutlery etc)
Removal of loose, unnecessary items (eg toys, books)
Liaison with guests re bedding supplies
Catering variations: fresh and frozen meals delivered to your door, by local fabulous caterers
Guests to complete pre-arrival Covid-19 checks
YOUR OWN PRIVATE SPACE
So where better than on a farm, tucked well out of the way, to escape the pressures of Covid-19. We are a quiet, spacious location for you, offering so much space, tranquility and inspiration around you.
OPEN FOR BOOKINGS AND ENQUIRIES
With the 4th July date in mind, we are accepting bookings for arrivals after this date, and await the rollout of news, updates, and official guidelines from government in order to set all our thoughts in concrete. If you'd like to go ahead and book a stay with us, please check latest availability for the oast house and shepherd's hut here.
We will continue to keep future guests posted on any updates and are happy to answer any questions you might have along the way, it's our absolute priority to share our beautiful slice of Sussex with you again soon, as soon as we are allowed to and ready to do so. That's safely.