Learn to Lamb 2023
Monday 13th March 2023
Tuesday 14th March 2023
10-1pm
£50 per person
Join our lambing team for the morning and get hands-on with learning all about lambing. The informal, action-packed course will include a mix of listening, observing and doing. We will share how we do it here at Hare Farm and why, and you'll put theory into practice across a number of tasks.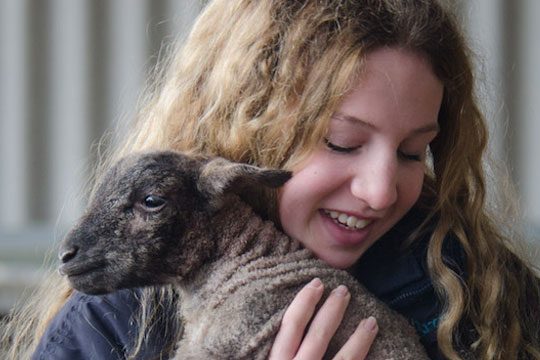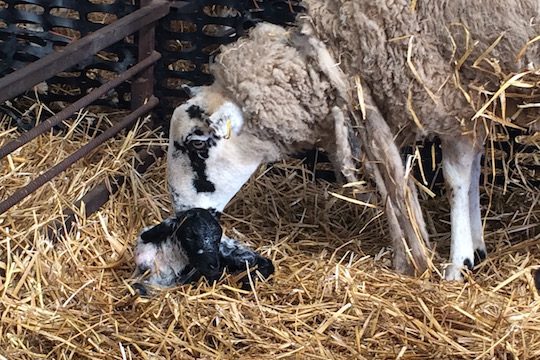 Our introductions to lambing are held on certain dates in March each year, and are based at Hare Farm, Brede, near Rye, East Sussex. They are ideal for complete beginners with a keen interest into what really happens at lambing time, to sheep keepers with small flocks and limited experience who are looking to learn new ideas from a larger intensive operation.
"What a fabulous day, getting up close and very personal with nature. Highly recommended to put you back in touch with what really is important in life."
We lamb 1000 ewes and tegs at Hare Farm and during the lambing course we will cover the full lambing cycle (from tupping to weaning), sheep care, common problems and all the everyday tasks of the lambing shed. You should experience at least one live birth on the course (but as with any animal, nothing can be guaranteed). Although an itinerary is planned, what's going on live at the time will dictate when we cover the topics.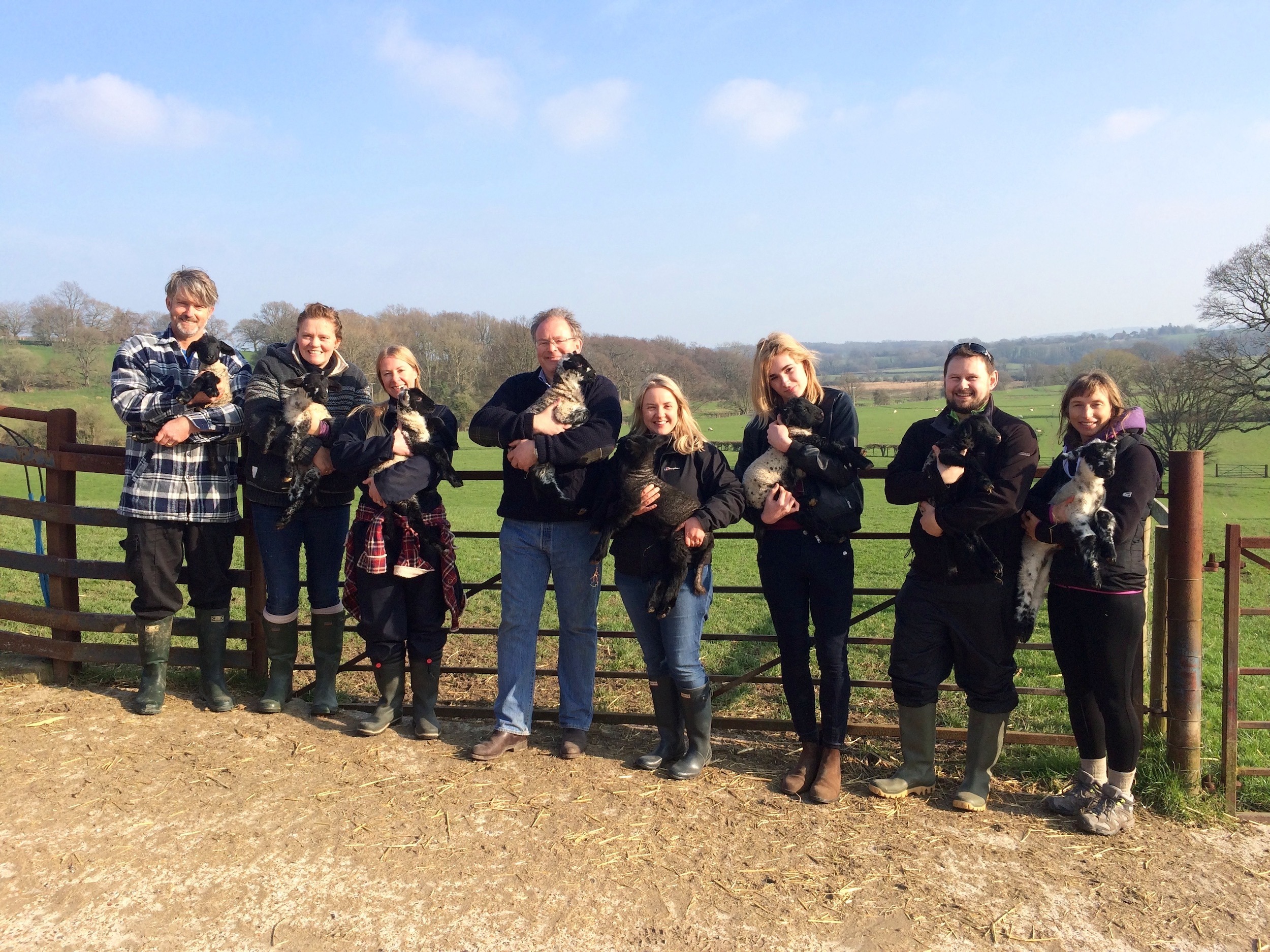 "We thought that you got the balance just right – enough learning, enough fun and a decent break in the middle to make sure it wasn't too tiring and that we came away with an experience of our choosing."
"Really enjoyed every minute of the day, well organised and plenty of hands-on experience. Great food too!"
This is a hands-on morning, warts and all. Expect the unexpected and be prepared for spending most of the time outdoors and in the sheds with no heating. Please bring clean and warm clothes, waterproofs and wellies. You won't mind getting mucky!
The lambing sessions will run on 2 separate dates during lambing season 2023. All based at Hare Farm, Rye, East Sussex. The course is not suitable for pregnant women. Maximum 10 people per course.
10-1pm. £50 per participant. Tea and coffee on arrival
Dates
Monday 13th March 2023 – FULLY BOOKED, SORRY
Tuesday 14th March 2023 – 7 places available
To book a lambing session
If you'd like to book a space on one of the above dates and Learn to Lamb at Hare Farm, please email stay@harefarm.co.uk and Joanna will respond with payment details.
Testimonials
Some of the students on our lambing courses took time to write some feedback after they attended the workshops.
"Thank you for your patience, hospitality and generosity."
"Wonderful day, enjoyed every moment – everything was so very interesting."
"I know it's also dependent on the farm not feeling the disruption but I would strongly suggest you run the courses again next year. I've been trying to think of improvements and all I can suggest is that you do more of them, which is hardly helpful!"
"We were so impressed by the care and professionalism which went into the course. Joanna was very approachable and what struck us both was how much respect Stuart and the team have for the animals, and how their welfare is of paramount importance to them – of course this means better yield so it's a win-win for everyone!"
"We also felt that the evening showed complete honesty and transparency. It was lovely to see how proud you are of the farm and the health of your animals."
"Well, what a super evening. Thank you for your friendliness, approachability and the fun."
"We both had a wonderful day. Thanks to you, your brother & the team for allowing us to fully participate in such a lovely way. We enjoyed meeting you all. It was certainly an experience we will never forget."
Stay on the Farm
Round off the course by staying in the Shepherds Hut on the farm. The Oast House also offers accommodation for larger groups.
Enquiries and Bookings
For further information or to book, please use the contact form here, email stay@harefarm.co.uk or call Joanna on 07802 979348.