Area
Hare Farm is well situated for a huge variety of things to do
Step outside your front door and enjoy the walks taking you in many directions, some of which can end at superb country pubs.
We are just 15 minutes' drive from the coast, medieval towns of Rye and Battle, historic places and gardens. Venture further but still within an hours' drive you can enjoy several castles, major shopping towns, zoos and more. You have it all at your fingertips.
Hare Farm is located in East Sussex, but more specifically in 1066 Country which boasts a huge amount of history and events, as well as being blessed with picturesque beaches and rolling valleys and countryside. The towns of Rye, Battle and Hastings form the backbone of the area, each with so much to offer.
Browse the different sections for ideas on what to do. Those listed are ones that either we, friends or our guests have enjoyed and would recommend to others.
Workshops & Courses
Here's a few ideas on various workshops or courses that you and your party can attend when staying at Hare Farm. They are all within easy distance from our farm, near Rye in East Sussex.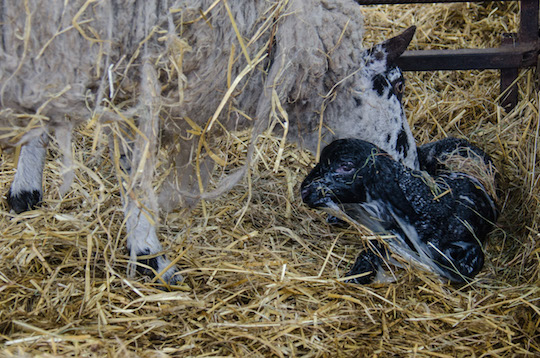 Lambing Courses
Just walk round the corner into our lambing sheds and join in on one of our scheduled lambing courses. There are 3 dates to choose from for the 2015 lambing courses: Thursday 12th March, Thursday 19th March and Monday 19th March.
Creative Textile Workshops
Based in a charming studio on a small farm in Stone in Oxney, Sam Coates offers brilliant ideas for bespoke sessions in sewing, felt making and millinery. Groups of friends can make a summer tunic, christmas decorations, wedding fascinators or do something completely different and make felt from scratch. There are also a variety of scheduled textile workshops for every skill level.
Take a look at the Sew Not Strawberry Jam website for more information.
Walks
Step outside your holiday home, and enjoy one of several walks on your doorstep. We have more details on the walks in the information folder at The Oast, but to give you a bit of a taster here are a few.
Head down the valley from The Oast to the River Brede and walk along the river, cross it and head up the other side to The Queens Head at Icklesham. About 5 miles.
Follow the path past the beautiful Brede Place (in view from The Oast) and follow a circular walk up and down hillsides. About 3 miles.
Pick up the 1066 Way at the bottom of the farm, a beautiful route that can take you as far as Pevensey Castle.
Kite Surfing
Camber Sands is probably the best nearest beach from London for kitesurfing.
Swimming & Leisure Centre Activities
Both Rye and Tenterden have good leisure centres with swimming pools, gyms and other pay-as-you-go classes.
Outdoor Pursuits
Great for cycling, walking, riding, Bedgebury Pinetum has the world's best conifer collection over 2000 acres. Go Ape is there too.
www.bedgeburypinetum.org.uk
Visit the Ancient Town of Rye
A small ancient town atop a sandstone promontory that was once a strategic port, Rye is one of the most well-preserved medieval towns in England.
Home to the enchanting cobbled Mermaid Street, the impressive Norman church of St Mary's, Ypres Tower, the National Trust's Lamb House and a rich selection of intriguing shops and cafes, all are clustered together on a hill. They make for a very laid-back, gentle day of exploring on foot. You may just feel suspended in time.
Rye offers a wonderful blend of the traditional (try the famous Mermaid Inn or the old bookstore and newsagents Adams of Rye) with the more contemporary boutique-style establishments including The George Inn, The Lion Street Store and Laura Oakes' gallery).
Rye has always been a magnet for writers and artists. Lamb House was once the home of Henry James and E.F.Benson, creator of the Mapp and Lucia books. Artists Paul Nash, Edward Burra and Captain Pugwash creator, John Ryan all lived in Rye. Today a wealth of art and photography galleries thrives in the town as well as a welcome abundance of antique and vintage stores.
Major commercial developments are a complete No-No in Rye. Tesco continues to fail to get close. The newest entry to town has been a cinema, Rye Kino. It has discretely made home in an old community building, adding modern chic into a beautifully refurbished building. Quaint.
Rye not only offers the "everyday" with wonder, it also plays host to many annual events, including Rye Scallop Week, Wild Boar Week, Rye Arts Festival, Rye Jazz Festival, Rye Sea Pageant and the Rye Bonfire parade. The town embraces the festivals admirably, making the town an even bigger draw across the year.
Venture to the edge of town, stroll along the quay to a thriving fishing fleet and fishmongers, and take a longer stroll to Camber Castle, built by Henry VIII located in the dramatic Rye Harbour Nature Reserve. Just a few minutes drive on is the hugely popular Camber Sands with its expanses of sands and dunes. Looking for something quieter? Winchelsea Beach and Pett Level (a fossil hunter favourite) are close by too. Perched on its hill overlooking the Romney Marsh, Rye is a distinctive medieval gem with so much to offer. It's the perfect place to spend time when on holiday.