Special Occasions
A Large Holiday Home for Special Occasions.
Guests choose Hare Farm Oast for its wow factor. It is a beautiful, unique, precious building rising up over the unspoilt Brede Valley, standing out for its three large round kilns. Views from The Oast are breathtaking – they are endless, far-reaching and entertaining. Rolling valleys, home to an abundance of sheep and wildlife, can be spellbinding at times. So many guests have been entertained by the barn owl swooping past The Oast on her way to catch prey near the watercourses found in the valley.
Inside The Oast
Hare Farm Oast is large and spacious. We made a very clear decision from the outset not to "commercialise" the building and maximise its "sleeps" number. Very few extra walls have been added, and all 5 bedrooms are large.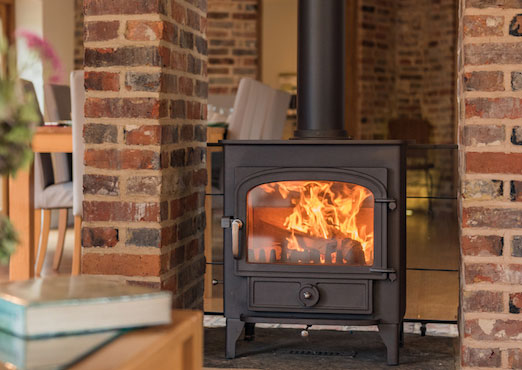 When gathering people for a special occasion, a large and atmospheric entertaining space is key. The Oast is perfect. We did not add in any extra partition walls during its conversion downstairs , so the main living space downstairs is one very large room. With the wood burner in the centre, one side is for dining and one side for relaxing. Large bi-fold windows open up to the miles of views.
Guests love to use the "novelty" roundel kitchen. With curved worktops, a central bar area, range master cooker and great acoustics (round rooms create interesting sounds!), the kitchen can be quite a honeypot for people gathering to socialise.
The Oast truly is special. It is a genuninely large and spacious house, available to rent for the weekend or longer. All bed rooms are large, the entertaining space is large, the gardens are large and the views are very large! Sleeping 10, plus 2 on a sofa bed may not be sufficient at times, and so why not add in the Shepherd's hut as an additional sleeping space. It is a charming glamping retreat, just 100 metres away in another field, and is an ideal spot for a couple who'd appreciate their own very private space every now and again. Hare Farm Oast can therefore sleep 14 guests overall.
When entertaining, The Oast has special dinner settings for the table. Fairy lights, candles, the fire and atmospheric lighting (including up-lighters which expose the brickwork beautifully), create a warm, relaxing and lovely atmosphere. If there are times when you'd rather someone else catered for you, the chef from the local pub (The Red Lion in Brede) will gladly oblige, coming down to The Oast kitchen and serving from there.
Venturing Out of The Oast
First off, there are some super walks direct from your Oast door. The nearest pub is just 15-20 minutes' stroll away, and a further pub is a glorious 1.5-2 hours walk away down to and along the Brede Valley. It's such an unspoilt area and the footpaths extend in a few directions.
The medieval town of Rye is 10 minutes drive from the Oast. Great for a wander along its cobbled streets, in and out of antique shops, take some respite in a wholesome cafe , a gastro pub on on the quay. The ancient town of Rye is refreshingly small enough to explore by foot.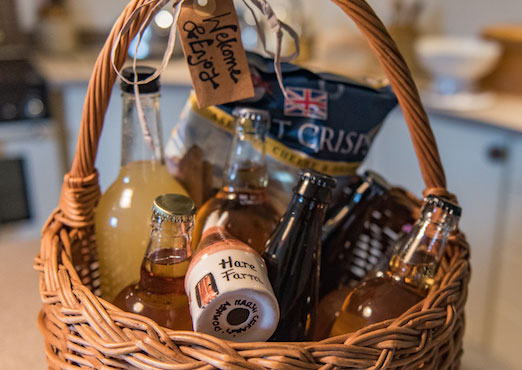 To blow the cobwebs away, why not hit the coastline. Camber Sands is just the other side of Rye, an impressive stretch of ten miles of sand. Smaller beaches with added interest are Pett Level (rock pooling and cliffs) and Winchelsea beach (nice pubs and coastal walk). Rye Harbour is home to the Rye nature reserve and is prime bird watching country as well as great for bikes and scooters, with miles of concrete paths.
The eclectic town of Hastings is booming. The Old Town is a hive of independent shops, trendy pubs and cafes, a great starting point. The Hastings Pier is now open again and fun to visit, and close by are the fisherman's huts and fishmongers, the amusements and crazy golf. There is something for everyone in Hastings.
Types of Special Occasions to be held at Hare Farm Oast
Here's just a few of the special occasions that have been hosted in our large holiday house near Rye.
30th, 40th, 50th, 60th, 65th, 70th, 80th birthday celebrations
30th, 40th, 50th, even 60th wedding anniversary celebrations
Hen weekends (sedate ones!)
Bridal parties, with pre-wedding dinner parties and speech writing groups!
Weddings too. Hire the site in the field in the marquee, and Up to 14 can stay on site.
Christmas and New Years gatherings. The same families have been returning 4 years on the trot.
Rehabilitation weekends with family
Yoga retreat weekends – organised groups with yoga, meditation, nordic walking, laughter sessions…
Key Facts about Hare Farm Oast
This large spacious holiday cottage is available to rent all year round, for 3 nights or more. Prices start at £1,100 for the weekend.
A converted agricultural building, once used for drying and storing hops. Now a contemporary large self catering holiday house.
Set on a working sheep farm in the Brede Valley near Rye, Hastings and Battle in Sussex.